SHE'S REALLY NOT ONLY MERELY DEAD
SHE'S REALLY MOST SINCERELY UNDEAD
​
These days, the United States of America feels like an empire in a rather late, decrepit stage. We are haunted by a Lady Liberty dead and drained of color; her glowing red eyes and torch symbolizing an undead nation we call the GHOST OF AMERICA.
There is no demonic enchantment or science-fiction virus powering the mobility of this undead nation. So what is that force? Fear? Laziness? Selfishness? A mutant strain of post-war capitalism gone rogue? A globalist conspiracy? A nationalist conspiracy? Can we look this monster in its eyes? Is this a redeemable monster? Or must we create something else to believe in? What will we dream up while quarantined?
​
GHOST OF AMERICA as a single / video kicks off a series of songs crafted while Benben and Nick were in quarantine, working with drummer/engineer Jonathan Smith. This collection will be released later this spring and continue the theme of lamentation. After this mourning period, SINCERE GIFTS intends to begin releasing a dragon's horde of recently crafted music filled with golden nectar. We hope you will enjoy taking the journey with us.
​
SINCERE GIFTS is a bi-coastal transmedia art and music project founded by animator/singer Benben and sound installation artist and composer Nick Byron Campbell. The duo are joined by sonic sorceress Camellia Hartman (vocals/violin) and the inimitable Erica Marie Mancini (vocals/accordion). Once we can all take our face-masks off, we intend to stage our work in gallery settings, accompanied by a live performances. Check out @SincereGiftsMusic for daily postings of the illustrations created for this exhibition.
​
​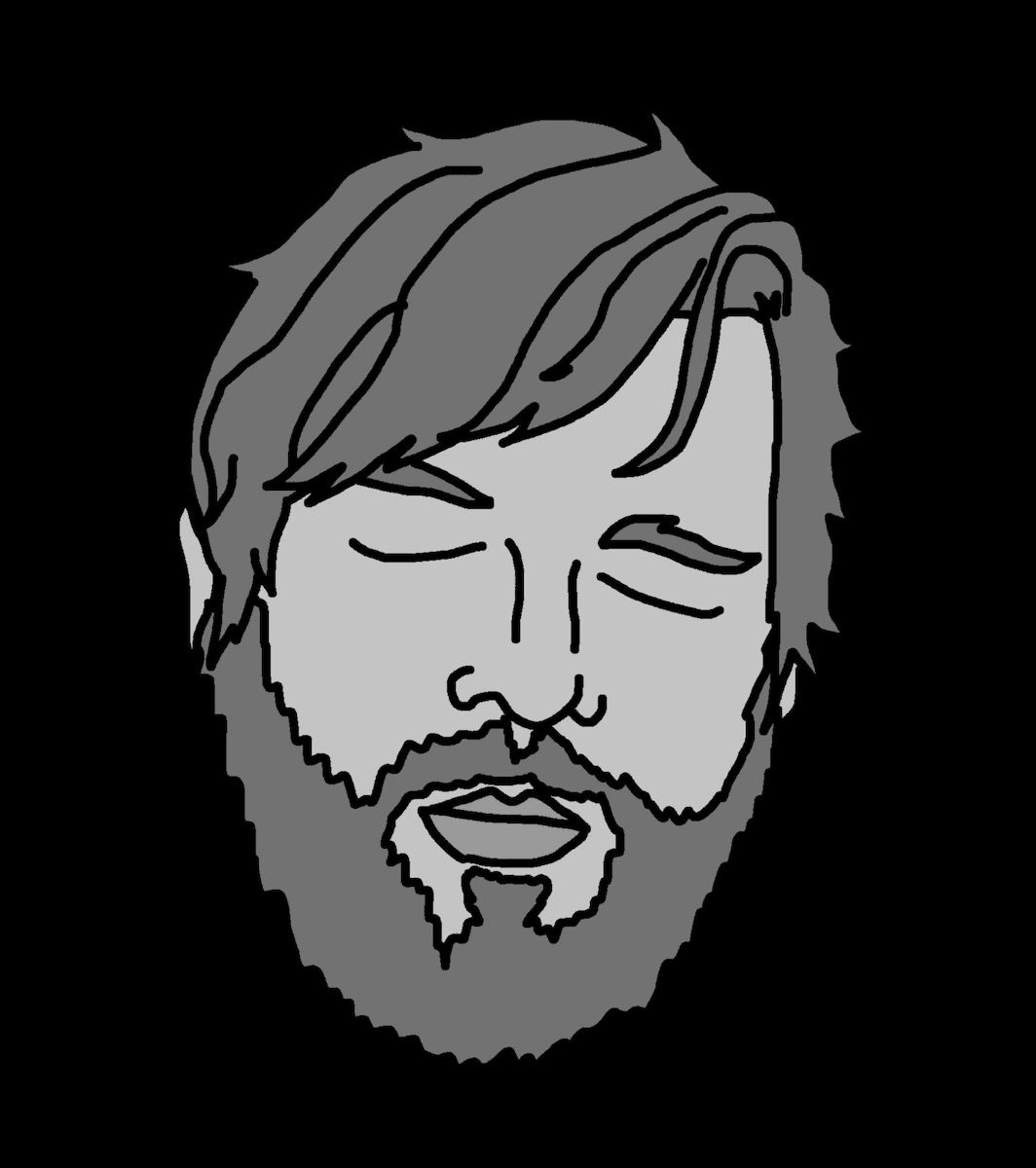 BENBEN WIGLER
Sincere Gifts Co-Founder
NICK BYRON CAMPBELL
Sincere Gifts Co-Founder
​
PROJECT CREDITS
GHOST OF AMERICA - SONG
Written by Benben
Arranged by Nick Byron Campbell
Produced by Nick Byron Campbell and Benben
​
Performed by SINCERE GIFTS
​
Lead Vocals, Acoustic Guitar, Guitar Solo - Benben
Vocals, Lead Electric and Acoustic Guitar, Bass Guitar - Nick Campbell
Drums, Percussion, Additional Engineering - Jonathan Smith
Harmony Vocals, Synth - Erica Marie Mancini
Additional Engineering - James Byron Schoen
Spiritual Guidance - Camellia Hartman
Reality Bender - Mathias Kunzli
Flute - Eve Harrison
​
GHOST OF AMERICA - VIDEO
Featuring Footage from
The Brain That Wouldn't Die (1962) - Dir. Joseph Green
Rosemary's Baby (1968) - Dir. Roman Polansky
Ghandi (1982) - Dir. Richard Attenborough
Pulp Fiction (1994) - Dir. Quentin Tarantino
That Thing You Do (1996) - Dir. Tom Hanks
Kid Rock - American Bad Ass (2000)
​
Directed, Edited, and Animated by Benben Wigler
Software: Adobe Photoshop, Adobe Premiere, Affinity Photo
​
GHOST OF AMERICA - PORTRAITS
All portraits created by Ben Wigler
Software: Adobe Illustrator, Affinity Photo
Please visit @SincereGiftsMusic to view our daily illustration postings.
​
MOST SINCERE THANKS
Bridget Foley, Elisa, Diego, Michael Cuesta, Zach Nader, Alan Gordon, Dimitris Athos, Tim Kelly, Nick DiGregorio, Josh Wigler, Michael Falotico, Dima Drjuchin, Dmitry Kopytin, David Fine, Andrew Lund, Natalie Conn, The IMA MFA Program at Hunter, Mathias Kunzli, Stefan Zeniuk,

Devin Lawrence

and Samantha Aldana
​
DON'T BE A GHOST
Send us an eMail at:
​
Visit us at: