SHE'S REALLY NOT ONLY MERELY DEAD
SHE'S REALLY MOST SINCERELY UNDEAD
​
Living in the United States of America these days feels like being in a horror or dystopian sci-fi movie. A gluttonous empire in a rather late, decrepit stage. Lady Liberty dead and drained of color; her glowing red eyes and torch symbolizing an undead nation we call the GHOST OF AMERICA.
​
As uncomfortable as it has been at times, we feel it is our responsibility to create socially critical art in this pre-fascist society. This collection of original music, animated videos and illustrations presents the work we've made during the pandemic, in reverse chronological order.
Subjects range from the ghouls engineering a culture of morbid hyper-capitalism, the nightmare of biotech and insidious drugs manufactured and peddled by blackhearted corporations, to the dangers of nostalgia and magical thinking. Through it all, we sense a thrumming undercurrent of willful blindness that has turned our nation into a revenant trudging, zombie-like, into the worst possible timeline.
​
There are still a few more pieces to come in this series, so stay tuned.
​
SINCERE GIFTS is an international art and music project led by New York based singer/film composer/animator Benben, Oregon based composer/installation artist Nick Byron Campbell, joined by longtime collaborator, the Moscow-based conceptual artist Dmitry "Deems" Kopytin, among other guest artists. Once we can take our face-masks off and perform again, you'll meet sonic sorceress Camellia Hartman (vocals/violin), the inimitable Erica Marie Mancini (vocals/accordion), and more.
​
​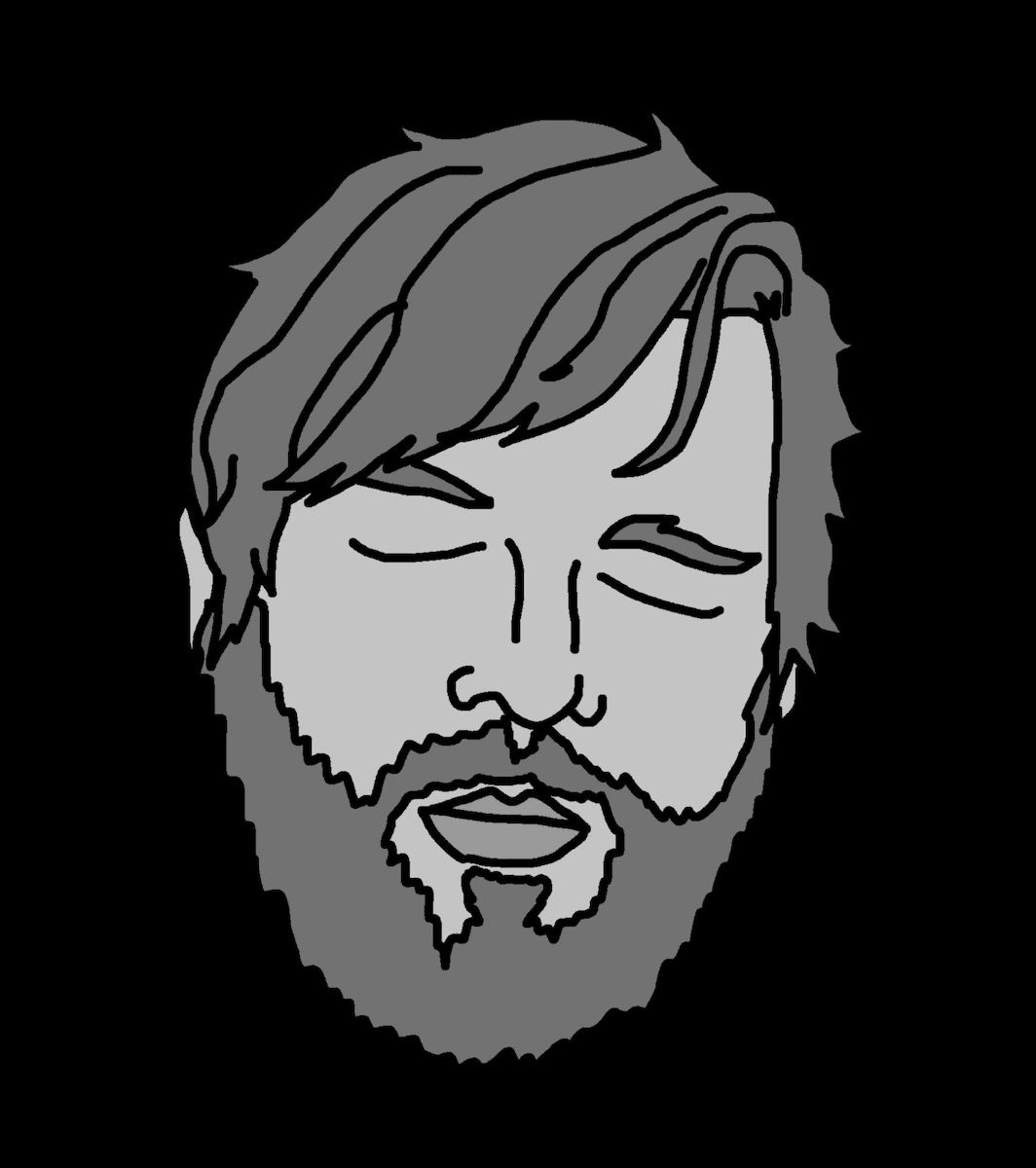 BENBEN WIGLER
Sincere Gifts Co-Founder
NICK BYRON CAMPBELL
Sincere Gifts Co-Founder
​
MONSANTO V SANTO - THE BOARDROOM SPEAKS
​
The most recent entry into the GHOST OF AMERICA project is the jaw-droppingly rendered music video for our song "MONSANTO V SANTO - THE BOARDROOM SPEAKS." The video was created by guest collaborator Omer Gal of Cookie Tongue. While the video is still in the works and being prepared for a debut later this month, we wanted to share these fantastic snippets depicting the horror of biotech companies run amok.
​
On JULY 4th, we released our third and most brutal entry into the GHOST OF AMERICA project. Just the day before, a white nationalist was charged with two counts of assault with a deadly weapon - driving a car into a crowd of black people while shrieking rascist slurs. Two days later, on July 6th, a 66-year-old woman drove her car into a crowd of protestors. On the same day, a man my age from my hometown of Huntington, NY, also tried to mow down protestors with his vehicle. Every action depicted in this video has its root in countless real-life examples of White Nationalist Violence.
And yet, this video was banned on YouTube and targeted by Facebook, labeled as hate speech by tech companies whose shareholders profit from algorithms that amplify the very right-wing conspiracy rabbit holes that provoke this type of real-world, offline violence.
And we checked - it's not that they confused this for a piece of alt-right propaganda. They determined that calling out White Nationalist hatemongers using crude animation depicting their real-life behavior amounted to hate speech. It was a disturbing and fatiguing experience.
​
Merely two weeks into the shelter-in-place order in New York City, we released a video for the title song of this project - GHOST OF AMERICA.



The song jangles with 60s nostalgia, viewed through the lens of the classic films

That Thing You Do, Back To The Future,

and

Pulp Fiction.

On the surface, everything is peachy-keene! A drum and bass performance that would make Ringo and Paul proud, an ear-worm of a melody as infectious as a novel coronavirus, complete with a guitar solo straight out of Weezer's wheel house. But underneath the superficial glitz, things are not well. Marty McFly is traveling back in time to make sure kids end up in cages, and The Wonders are hungry for brains. This piece is about how the lure of nostalgia can really be bait for a trap; a distraction from real insidious danger. Running through the video is footage from

Rosemary's Baby,

the only content actually from that revolutionary decade.
Keep your eyes peeled for the chilling rendition of The National Anthem performed at the end by a... ...

very special guest.

Oh... and the last lyrics, penned in March, are "Can't you hear what's coming, Cous'? Like a Fortnite machine-gun buzz, it's a paramilitary force in the Ghost of America." Looking at Portland recently, we're sad to say they were prescient.
This project began as a cute idea for a series of portraits of nostalgic icons from American history, done up as zombies. We kept up the brutal regime of posting these images nearly every day until my beloved cat, Mugsy, passed away way too young and I lost my taste for making these drawings. I hit my goal of 45 drawings and got to draw Chunk from Goonies, James Hetfield, and Brittany, bitch.
1/6
1/5
1/4
1/3
1/2
PROJECT CREDITS
SONGS
i. Ghost of America
Written by Benben
Arranged by Nick Byron Campbell
Produced by Nick Byron Campbell and Benben
​
ii. The Nationalist Anthem
Written by Benben and Nick Byron Campbell
Produced by Nick Byron Campbell and Benben
​
iii. Monsanto V Santo
Written by Benben, Nick Byron Campbell, and Alex Hornbake
Produced by Nick Byron Campbell and Alex Hornbake
​
Performed by SINCERE GIFTS
​
Lead Vocals, Acoustic and Electric Guitar, Synth, Bass Guitar - Benben
Vocals, Lead Electric and Acoustic Guitar, Bass Guitar - Nick Campbell
Drums, Percussion, Additional Engineering - Jonathan Smith
Additional Drums and Engineering - Alex Hornbake
Saxophone on Nationalist Anthem - Stefan Zeniuk
Extra Horns on Nationalist Anthem - Ben Hovey
Additional Engineering - James Byron Schoen
Harmony Vocals, Synth - Erica Marie Mancini
Spiritual Guidance - Camellia Hartman
Reality Bender - Mathias Kunzli
Flute - Eve Harrison
​
GHOST OF AMERICA - VIDEO
Featuring Footage from
The Brain That Wouldn't Die (1962) - Dir. Joseph Green
Rosemary's Baby (1968) - Dir. Roman Polansky
Ghandi (1982) - Dir. Richard Attenborough
Pulp Fiction (1994) - Dir. Quentin Tarantino
That Thing You Do (1996) - Dir. Tom Hanks
Kid Rock - American Bad Ass (2000)
​
Directed, Edited, and Animated by Benben Wigler
Software: Adobe Photoshop, Adobe Premiere, Affinity Photo
​
THE NATIONALIST ANTHEM - VIDEO
Written by: Sincere Gifts
Directed by: Dmitry (Deems) Kopytin
Art Direction: Alexandra Kochetkova
Animation: Aleks Astafiev
​
MONSANTO V SANTO - VIDEO
Directed by Omer Gal
​
INSTAGRAM PORTRAITS
All portraits created by Ben Wigler
Software: Adobe Illustrator, Affinity Photo
Please visit @SincereGiftsMusic to view our daily illustration postings.
​
MOST SINCERE THANKS
Benben's Family - Bridget Foley, Pippin, Mugsy the Cat (R.I.P.) + Nick's Family - Elisa, Diego, & Luna
Josh Wigler, Dima Drjuchin, Michael Cuesta, Henry Baker, Alan Gordon, Dimitris Athos, Tim Kelly, Nick DiGregorio,
Michael Falotico,

David Fine, Mathias Kunzli, Stefan Paolini, Devin Lawrence

and Samantha Aldana.
​
Special thanks to Andrew Lund, Natalie Conn, and Zach Nader of The IMA MFA Program at Hunter College.
​
DON'T BE A GHOST
Send us an eMail at:
​
Visit us at: